Skiers Steve Romeo & Chris Onufer Killed In Ranger Peak Avalanche
by Than Volk | Avalanche And Snow Safety, News | March 8th, 2012 | 3974 Views | Comments
Wow, this has been an awful season. Please make it end. Condolences to friends and family, Romeo has been a huge inspiration for us here at POR and he will greatly be missed.
From GTNP's Press Release:
Grand Teton National Park rangers have recovered the bodies of two local, expert backcountry skiers who were the focus of a search and rescue mission on Thursday morning, March 8. Chris Onufer and Steve Romeo, both of Jackson, Wyoming, were buried by a large avalanche sometime Wednesday, March 7. The avalanche initiated near the summit of the 11,355-foot Ranger Peak in the northern end of the Teton Range; it ran to the base of the peak, depositing a large debris field in Waterfalls Canyon.
During an aerial reconnaissance flight, rangers picked up two positive beacon hits at 8:48 a.m. from the debris field. Seven rangers were flown to the area to begin a physical search of the debris field using probe poles. Rangers reached the first body around 11:45 a.m. and second around Noon.
The Teton County Search and Rescue (SAR) contract helicopter and crew assisted in the search and rescue mission. Teton Interagency helitack personnel established a temporary helibase at the Colter Bay swimbeach on the east shore of Jackson Lake.
The avalanche danger was listed as moderate on Wednesday afternoon, and low on Thursday morning, according to the Bridger-Teton National Forest avalanche center.
JHMR's statement:
It is with much sadness and a deep feeling of loss that we share this information regarding longtime JHMR employee Chris Onufer, who died in an avalanche on Ranger Peak in Grand Teton National Park yesterday, with former JHMR employee, Steve Romeo.
Chris began working at Jackson Hole Mountain Resort in 1993 on Trail Crew and moved to lift operations in the winter of 1993/94. The following summer he was hired as a Tram Operator which began his dedication and devotion for both the old and new aerial trams. In the fall of 1994 he moved to the Tram Maintenance Department. Chris was one of several key figures who took care of the previous Jackson Hole Tram through to its last day in September 2006. In addition he was an instrumental player in the design, development, installation and operation of the new tram opened to the public in December of 2008.
His deep commitment and compassion for this integral attraction of Jackson Hole culminated in his being named Tram Maintenance Manager earlier this year.
An avid athlete, outdoorsman, skier and mountaineer, Chris was active in Triathlons, a regular in the Pole Pedal Paddle event and participated in climbing and descending many of the famous peaks of our valley. This past summer he and other JHMR employees made a mountaineering attempt on North America's highest peak, Mt. McKinley in Alaska. Beyond the athleticism, Chris was a committed 2nd lieutenant volunteer firefighter and EMT in the Teton Village Fire Department. He was also involved with the Jackson Hole Fire and EMS service.
A class act and a quiet leader, Chris was humble and let his work and achievements speak for themselves, he will be missed by all at the Jackson Hole Mountain Resort and in the greater Jackson Hole and Teton Valley Communities.
Our thoughts and prayers go out to Chris and Steve's family and friends. Please keep them in your thoughts.
A Few Of Steve's YouTube Videos…
Skiing Static Peak – December 14, 2008:
Skiing The Grand Teton – August 31, 2009: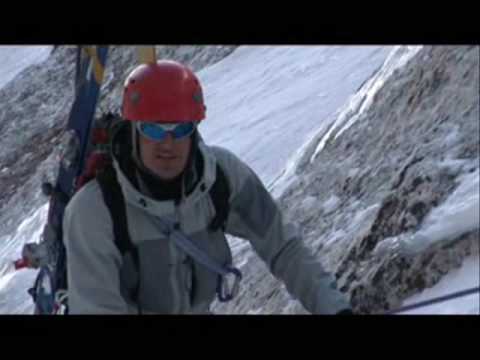 Skiing South Teton's Amora Vida Couloir – March 27, 2010: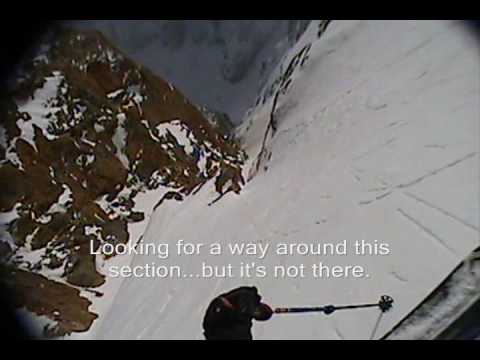 Teewinot Southeast Couloir – Janury 14, 2012: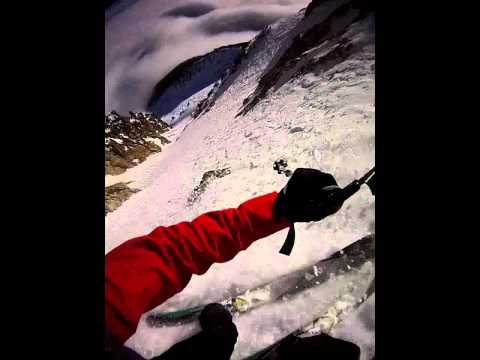 Live To Ski Weekend – March 1, 2012: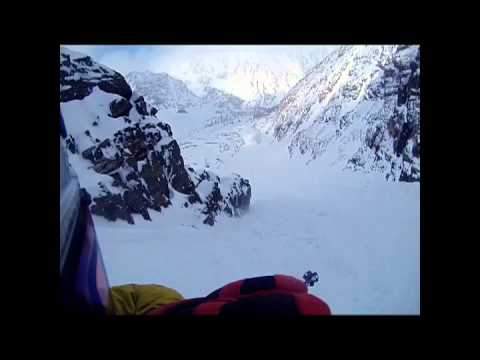 Related Posts:
Tags: avalanche, backcountry, buried, chris onufer, death, fatality, grand teton national park, gtnp, killed, ranger peak, ski, skiing, slide, steve romeo
Search Terms: chris onufer (149), steve romeo obituary (49), steve romeo (46), ranger peak avalanche (38), chris onufer obituary (33), chris onufer skiing (25), steve romeo avalanche (17), romeo avalanche (17), jh news guide (15), steve romeo jackson wyoming (12)