Howie Henderson, A Jackson Hole Air Force Legend, Passes Away At 53 From Heart Attack
by Than Volk | Jackson Hole News, News | September 27th, 2011 | 2343 Views | Comments
Our thoughts go out to Howie Henderson, his family, his friends and the Jackson Hole Air Force…
From JH Underground:
Howard Henderson, co-founder of the Jackson Hole Air Force, died last night of a heart attack, friends said. He was 53 years old.
Henderson collapsed at his home in Rafter J, friends said. EMTs responded and performed CPR, to no avail.
Henderson was one of the leaders of the Air Force, a renegade band of skiers featured in the film "Swift. Silent. Deep." The group came together during the early 1980s and pushed the boundaries of skiing in the Tetons, so much so that Jackson Hole Mountain Resort eventually opened its gates to unlimited backcountry access.
Click Here To Read The Full Article
From Powder Magazine:
Unless you are a Swift.Silent.Deep. fan or a Jackson Hole local, there's a good chance you've never heard of Howie "Hollywood" Henderson. Because to most people outside of this corner of Wyoming, Howie was just one of those older guys you see in the lift line that doesn't attract much attention beyond his 6-foot-2 frame. You might think he's just a linebacker-built man probably past his prime. A guy with bad knees out for a blue square and a burger.
And that assessment would be terribly wrong. Howie…was just the opposite.
This was a guy who would take out skiers half his age and pummel them into submission. A pioneer of out-of-bounds skiing at Jackson and co-founder of the Jackson Hole Air Force, Howie was such a part of Jackson ski culture that he has a run named after him—the Howie Chute. There is an entire category of skiing these days called "sidecountry" that wouldn't be jack without Howie…
…This past year, Powder magazine invited Henderson to be part of its annual ski demo in Jackson called Powder Week. While everyone in attendance was in awe of his skiing ability and endurance, he remained humble and gracious. Henderson repeatedly thanked the magazine staff for including him, when it should've been the other way around. We felt honored to be included in his world, where his commitment to skiing powder was unequaled. He was a true soul skier, a man of the mountains and a friend of many.
Powder extends its deepest condolences to all of Henderson's family and friends. A celebration of his life is being planned for this Sunday, October 2, in Teton Village.
Click Here To Read The Full Article
A Swift. Silent. Deep. promotional webisode featuring Howie: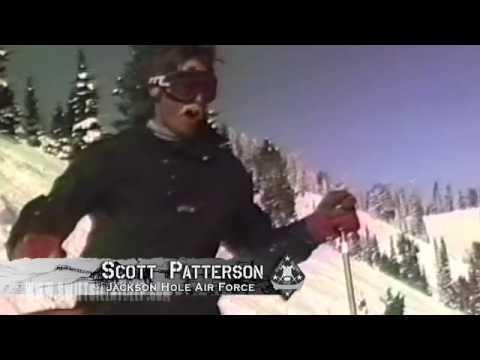 Related Posts:
Tags: ahaf, air force, backcountry, co-founder, cpr, founder, granite, granite canyon, heart attack, hollywood, howard henderson, howie chute, howie henderson, howie hollywood henderson, jackson, jackson hole air force, jackson hole mountain resort, jackson holw, jh underground, jhmr, news, out of bounds, powder magazine, sidecountry, ski, skier, skiing, ssd, swift. silent. deep., wyoming